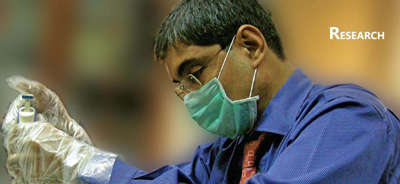 Patients from all across the world approach Life Force for the treatment of chronic and recurring diseases. Obviously, there are
good doctors
in all countries. Patients from many countries still contacted Life Force because they did not get well, due to the very nature of those difficult-to-treat-diseases. Those diseases included all kind of chronic diseases such as psoriasis, migraine, asthma, eczema, lichen planus, vitiligo, urticaria, trigeminal neuralgia, ulcerative colitis and many more.
After having opportunities of treating large number of such patients, not common for most other doctors, Dr Rajesh Shah, MD, started working on research to develop more effective treatment protocols and medicines; to get better results than what was possible with the conventional homeopathic medicines.
A regular doctor or a homeopath, for example, might end up seeing five cases of Psoriasis or two cases of Ankylosing Spondylitis or three cases of Lichen Planus in a year. However, at Life Force, we were approached by about 2-5 cases of each of such diseases almost daily. This opened up greater opportunity for developing research protocols for the treatment of those diseases.
Dr Shah has developed many new homeopathic medicines. These new medicines are not the combinations of existing medicines, but they are new, research-based molecules. Some of them have been patented in the US, Australia, Europe and Asia. The benefits of such new research is being made available exclusively to the patients at Life Force.
Dr Shah's research based protocols have been useful for a range of chronic diseases. Some of them can be listed as under:
You are invited to take the benefit of ongoing research at Life Force.